Grass Roots Sports are the life blood of all sports and the people involved whether it be the players, officials, fans and volunteers are some of the most passionate in the world.

Question?
Why then, should their club not have a game day social media experience the equal of the Pros or even  broadcast TV?.  

Answer
Usually cost and lack of resources.
The Solution
Any club regardless of size and budget can produce a game day social media feed the equal of broadcast TV using Thinking Sports.
Thinking Sports produces TV Graphics from a Phone for your Twitter or Facebook feed which can include:

Instantly post clips of the action, interviews with the coach and players, crowd reaction or anything else that is relevant to the game in progress.
Regardless of the sport and regardless of the size of your club, you can now enjoy live scores and other information from your games wherever you are in the world.

Below are some sample screens from real games using Thinking Sports.
All of this wonderful content is produced in real time on a phone and you can generate this coverage for your games as well. Ask us today to show you how and watch your social media followers and sponsors grow.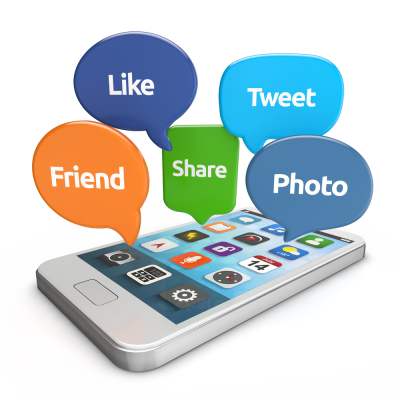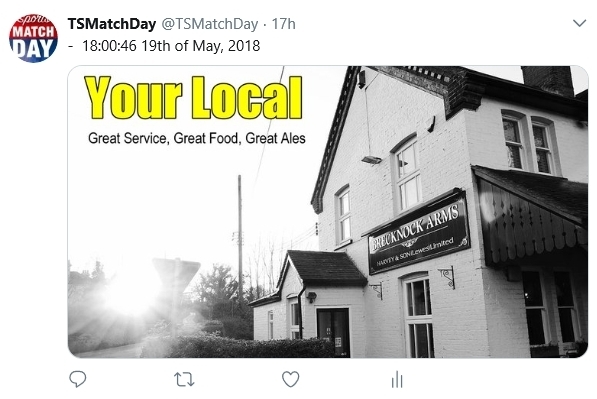 Earn revenue for your club by asking local businesses to sponsor your scoring feed. Its a great way for local businesses to support your club as well as getting digital advertising for themselves every game day.

For as little as £10 per game, the local pub, garage, convenience store or other business can have their ads shown throughout play.
A win/win for the club and the business community that supports it.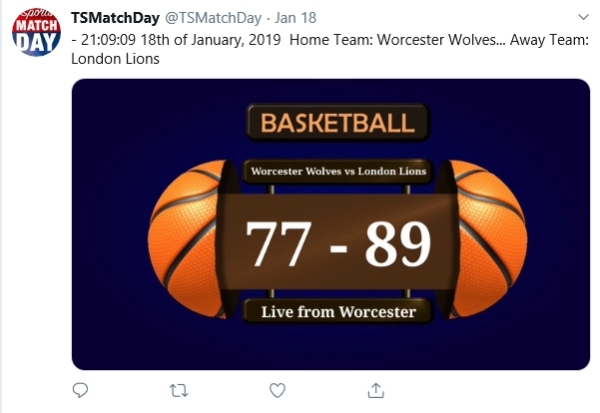 Live scores are the what your fans want to see most and Thinking Sports enables either the automatic generation of scores through our proprietary change recognition algorithm or by manual entry.

Both methods automatically and instantly produce stunning TV quality graphics posted directly into your timeline.
Thinking Sports works with any sport, so think of a sport and Thinking Sports is your game day social media solution.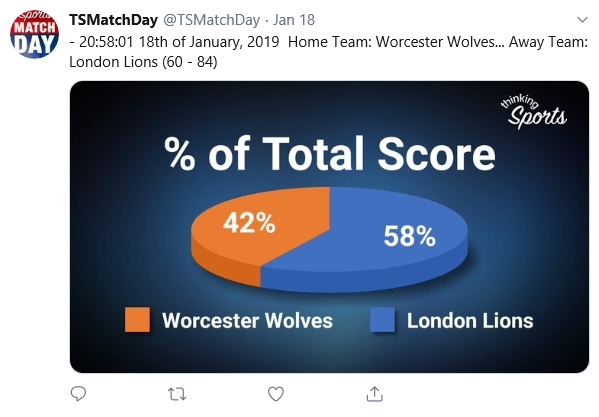 Thinking Sports automatically generates graphs and charts based on real-time scoring data.

These are posted and updated at intervals set by you, so your fans will always be able to see team vs team data graphically.
You know what they say, "a picture tells a thousand words"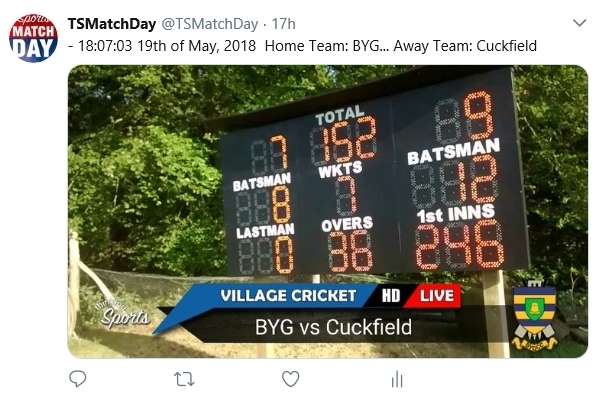 Dont want a digital scoreboard?

No problem, Thinking Sports can use our score recognition system to post time lapse scoreboard images instead.
Of course these will include TV quality overlays.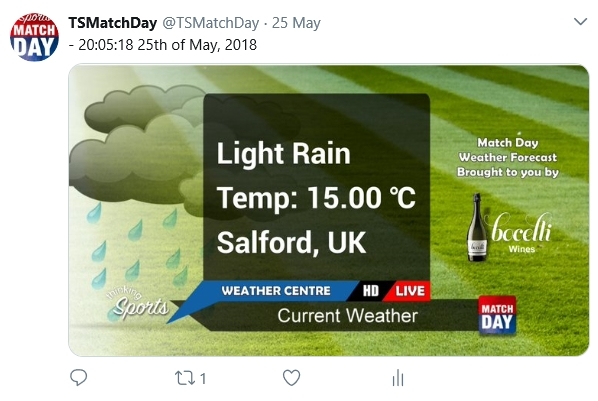 Live weather from your venue is automatic. Thinking Sports auto-locates where you are and gives you the latest weather in an instant. The system is smart, it constantly checks the weather and only posts a new forecast if there are changes.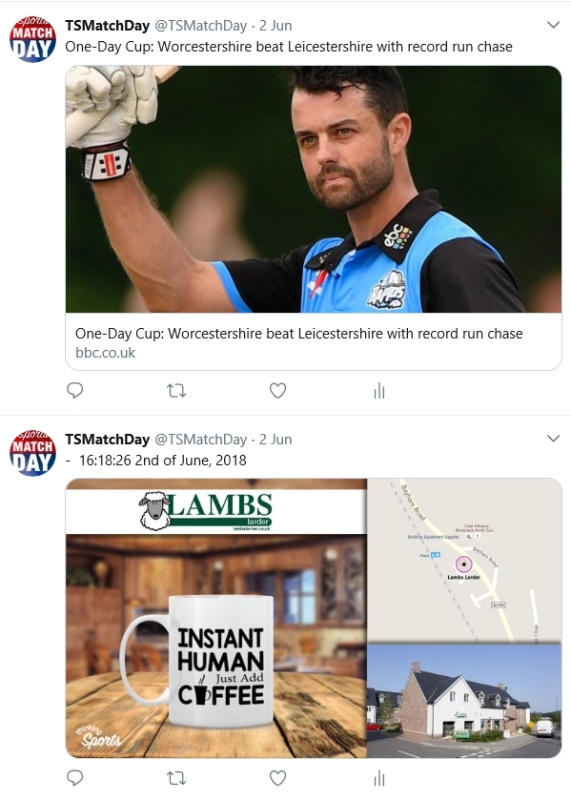 Thinking Sports has access to over 50 news services and can generate news stories for you based on your very own search criterea. Of course the stories and be vetted by you prior to automatic posting.
Look, its another local sponsor being advertised. Sponsor messages can even be linked to the Sponsors Website. This gives them even more value for money.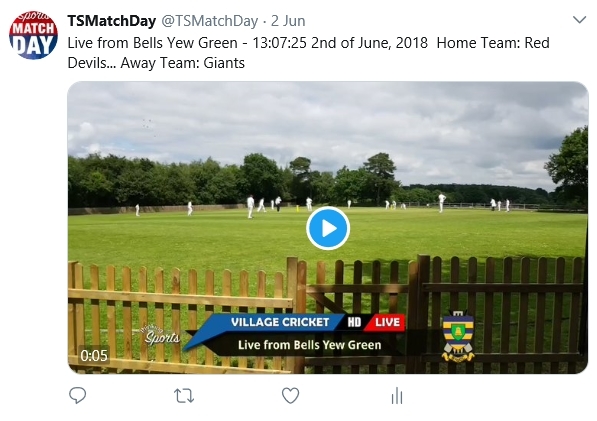 Live video adds an element of excitement and clips are automatically produced and posted in as little as 10 seconds.

Video clips bring the atmosphere of the game to your social media feed and can include everything from crowd reaction shots to interviews with the coach.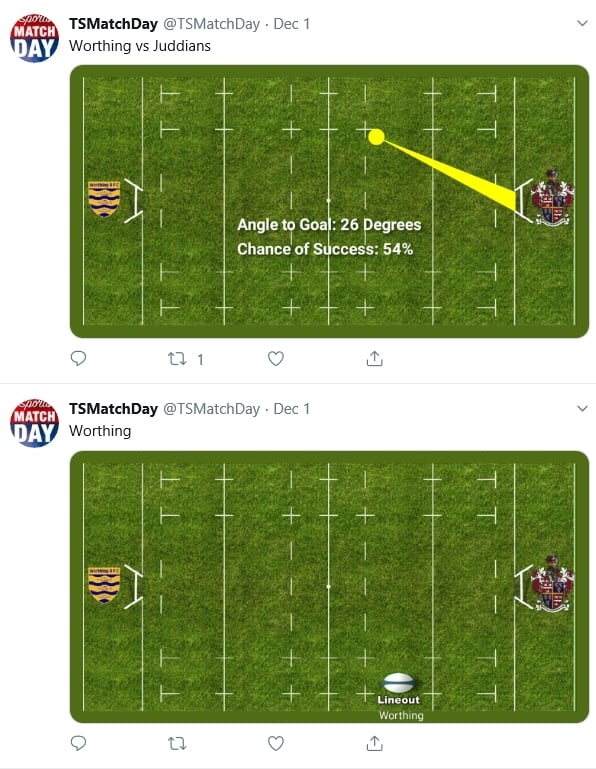 Goal Kick analysis will instantly work out the kickers angle to goal and chance of success based on our proprietary algorithm.

This type of information sets your club apart and enables you to deliver content even the Pros struggle with.
Positional information for every even during the game can be plotted and posted instantly. This enables the fans to follow your game graphically no matter where they are.

As a coaching tool, it is also useful to be able to scroll through the game post match to analyse play.
Thinking Sports Solutions are a "game changer" in social media delivery of match day content for grass roots sports. For the first time, any club, regardless of size or budget can look and feel like the big guys whilst earning much needed revenue for their club.

Thinking Sports is multi-user so why not recruit the younger members of your club to assist in producing your next award winning coverage, live on Twitter or Facebook.