Thinking Sports is your set and forget Game Day social media content generator. Any club regardless of size can automatically produce a game day social media feed the equal of broadcast TV using Thinking Sports.
Live Scores




Live Weather Reports




News Items from the Web




Club News and Messages




Sponsor Ads




YouTube Videos




and a lot more



Add on the optional Live Video module and you can instantly post clips of the action, interviews with the coach and players or anything else that is relevant to the game in progress.
Regardless of the sport and regardless of the size of your club, you can now enjoy live scores and other information from your games wherever you are in the world.
Below are some sample screens from real games using Thinking Sports, you can automatically generate this type of content also.
Make a Video Pitch Report and Match Preview just like the TV coverage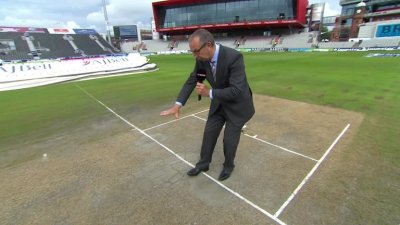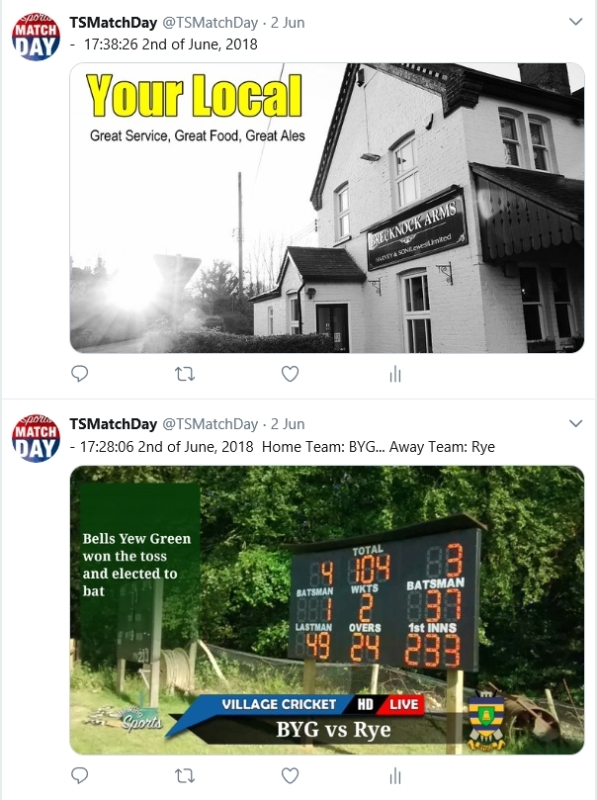 Earn revenue for you club by asking local businesses to sponsor your scoring feed.

Live scores are posted each time the score changes ensuring you are always up to date. Thinking Sports uses proprietary change recognition algorithms to monitor scores.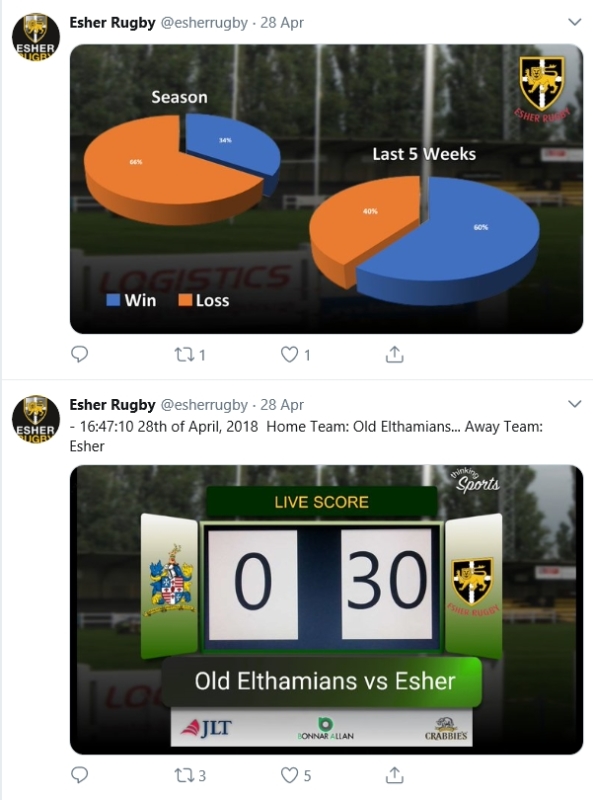 Thinking Sports lets you be as creative and informative as you like. If you have graphical analysis, Thinking Sports will post that for you automatically.
Dont want photographic scoreboard?

No problem, Thinking Sports will post whatever scoreboard image you like.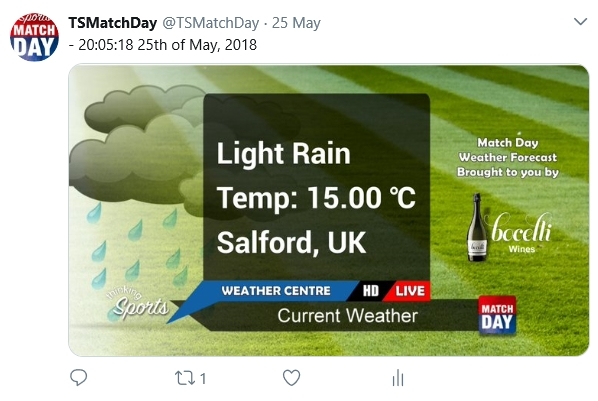 Live weather from your venue is automatic. Thinking Sports auto-locates where you are and gives you the latest weather in an instant. The system is smart, it constantly checks the weather and only posts a new forecast if there are changes.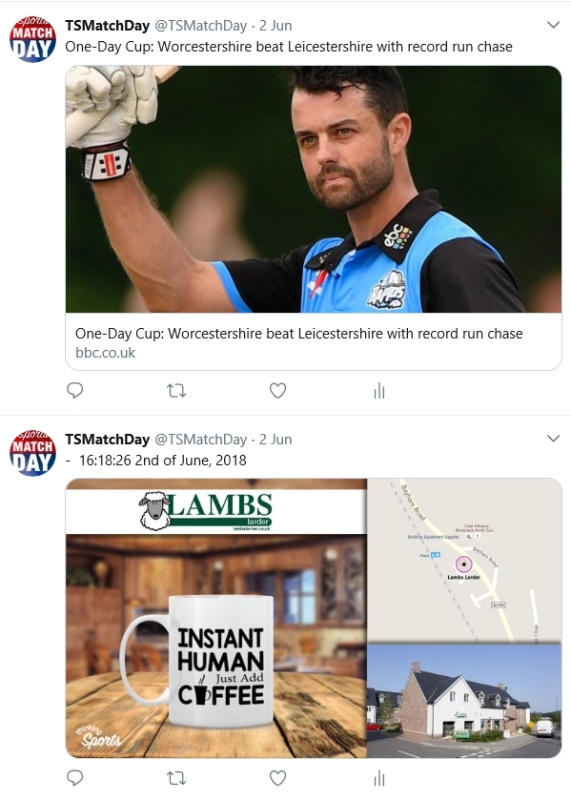 Thinking Sports has access to over 50 news services and can generate news stories for you based on your very own search criterea. Of course the stories and be vetted by you prior to automatic posting.
Look, its another local sponsor being advertised.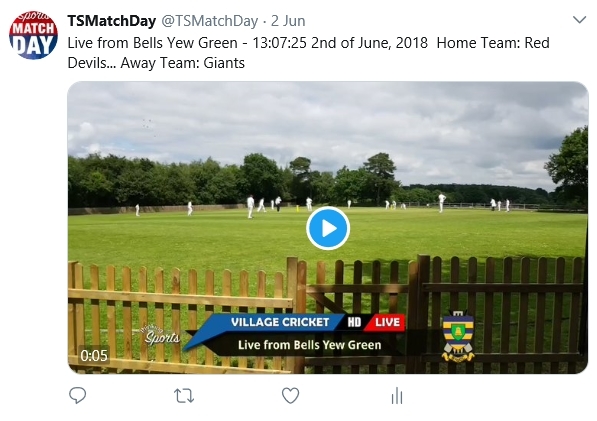 Live video adds an element of excitement and clips are automatically produced and posted in as little as 10 seconds.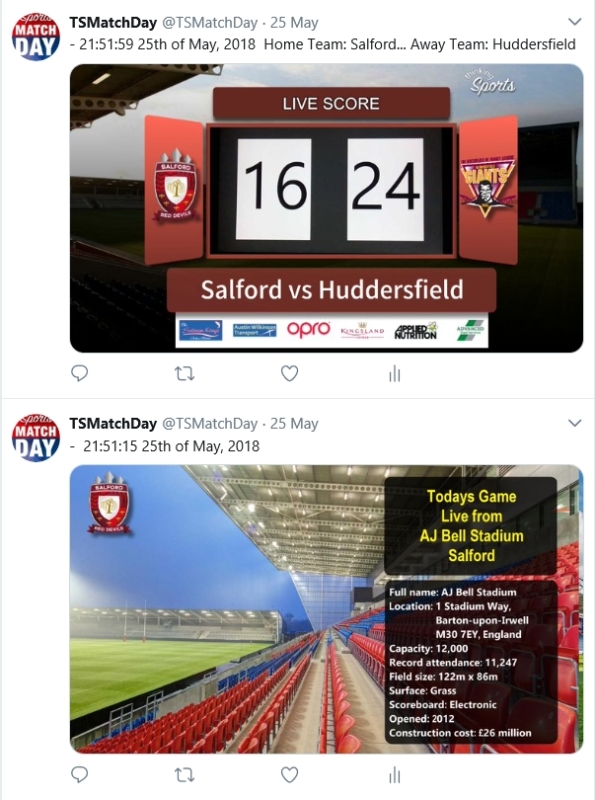 Attract sponsors for your scoring posts and they will get maximum exposure.
Venue information, inform and entertain your followers with localised information.
​Get Thinking Sports for your club Free of Charge, ask us how.